About the Author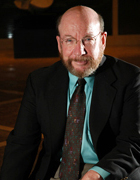 John Renesch
John Renesch is a businessman-turned-global futurist, social activist, author and international keynote speaker. From 1990 to 1997 he served as Editor-in-Chief of The New Leaders business newsletter. From 1990 to early 1992 he also was Managing Director of the World Business Academy, an international association focused on new paradigms for commerce. Prior to these positions, he was a founder or co-founder of several businesses, including a real estate investment company and two securities broker-dealers where he served as Managing Director and President respectively. He has published twelve books, including Learning Organizations, Leadership in a New Era, and Getting to the Better Future.
He is a member of the practitioner faculty for the Center for Leadership Studies (US), past member and project advisor of the World Future Society, current member of the Shaping Tomorrow's Foresight Network (UK), Voice of Business (US), and the Global Futures & Foresight (UK), and advisory board member of the Sustainable Futures Foundation (Switzerland).
For more information, visitJohn online at www.Renesch.com or www.GettingtotheBetterFuture.com.