About the Author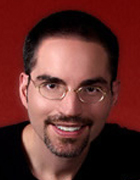 Mark Levy
Mark Levy is the founder of Levy Innovation LLC, a marketing strategy firm that helps consultants and entrepreneurial companies increase their fees by up to 2,000%.
Mark accomplishes that through positioning and by helping clients invent concepts around which they can base their entire business. He also coaches people on how to write books that become skyrockets for their business, and gives keynotes and workshops on ideation and freewriting.
David Meerman Scott calls Mark "a positioning guru extraordinaire" and Scott's own "guru on call." Joe Vitale calls Mark "a Superman of the Mind. He's a walking, talking, money-making brain on steroids. Computers want to grow up and be like him. And I'm probably under-describing his abilities."
Before Levy Innovation, Mark was a director at a book wholesaler where he helped sell a billion dollars worth of product, and was nominated three times for a the Publishers Weekly Rep of the Year Award.
Mark has written for the New York Times, and has written or co-created four books: How to Persuade People Who Don't Want to Be Persuaded (Wiley, 2005), Accidnetal Genius: Revolutionize Your Thinking Through Private Writing (Berrett-Koehler, 2000), Tricks With Your Head (Crown, 2002), and Magic For Dummies (IDG, 1998). His work has been praised by Ray Bradbury, Tom Peters, Anthony Robbins, David Pogue, Al Ries, Jay Conrad Levinson, Gary Hoover, and Penn & Teller.
Mark has also taught research-based business writing at Rutgers University.