About the Author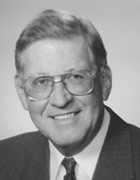 Warren H. Schmidt
Warren H. Schmidt is president of Chrysalis, Inc., a management training and consulting company. He is a professor emeritus at both the University of Southern California and the University of California, Los Angeles. He is coauthor, with BJ Hateley, of A Peacock in the Land of Penguins: A Tale of Diversity and Discovery.
Schmidt is also coauthor of The Race Without a Finish Line and TQManager, and has written numerous educational and management films, including the Academy-Award-winning Is It Always Right to Be Right?
Dr. Schmidt's teaching, writing, and consulting activities are designed to apply social science knowledge to the problems of managing and working in public and private organizations.