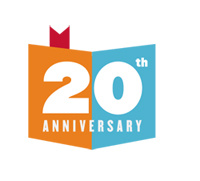 Anniversary Special: All Fast Fundamentals Whitepapers are $0.99
Expires 8/1/12

Using Fast Fundamentals: The BK Whitepaper Series, you can find and purchase information from Berrett-Koehler and partner books in article-length sizes. The 261 whitepapers covering diverse topics such as change management, workplace learning, time management, employee retention, organizational research, and training program evaluation come from eight best-selling Berrett-Koehler and ASTD books: The Change Handbook, ASTD Handbook, Eat That Frog, Love 'Em or Lose 'Em, Research in Organizations, Useful Research, Evaluating Training Programs, and The ASTD Leadership Handbook.
Prices normally vary by length of document but, in honor of our 20th Anniversary Celebration, we've made all whitepapers available for $0.99; each. On the occasion of BK's 20th Anniversary, we're reflecting on the books that have made Berrett-Koehler special and successful. Many of the ideas that have contributed to Berrett-Koehler's mission and philosophy come from the books we publish, and many of those books are included in the Fast Fundamentals series. Taking advantage of this limited time offer is a great way to get familiar with the BK book family.
You can browse all Fast Fundamentals or use this graphic navigator to find subject by topic and challenge.