Berrett-Koehler Author Services
BK Author Cooperative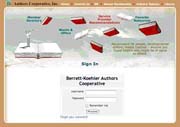 Berrett-Koehler authors have established their own cooperative to collaborate, share marketing tips, and exchange ideas. Services include a networking website, training, webinar facilities, and an annual retreat. As a new BK author, your first year of membership is paid by Berrett-Koehler Publishers. For more information, visit the BK Author Cooperative website, send an email inquiry to info@bkauthorsco-op.org, or call 919-662-8548.
---
BK Author Tip Sheets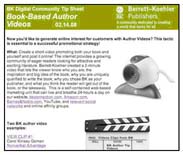 Berrett-Koehler Publishers has created a series of Web 2.0 tip sheets to help BK authors introduce new features and interactivity into their websites to foster deeper communications with readers. These tip sheets cover a wide variety of topics including online customer reviews, promotional book-based videos, blogs, podcasts, virtual book tours and seminars, website metrics, and digital community building. Visit the BK Author Tip Sheet archives.
---
Bill of Rights and Responsibilities for BK Authors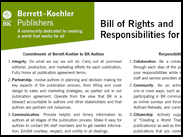 Our goal is to treat each of our stakeholder groups as business partners. WE are striving to create more fair, open, collaborative, and egalitarian relationships with each group than is typically the case. This Bill of Rights emphasizes that at BK, publishing is a partnership in which both sides work together and contribute to the outcome. Access the BK Author Bill of Rights.
---
Ten Awful Truths About Publishing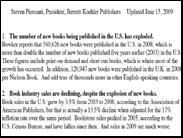 Our BK president Steve Piersanti published the Ten Awful Truths About Publishing several years ago and it has received wide distribution ever since. Download the updated version of the Ten Awful Truths About Book Publishing. If you are still interested in submitting your manuscript to BK after reading this, we would love to hear from you.
---
BK Author Marketing Workshop Videos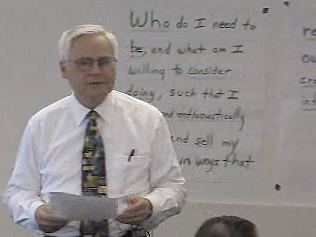 In June of 2009, the BK Author Cooperative sponsored a Marketing Workshop in Washington D.C. in association with Berrett-Koehler Publishers and the American Society for Training & Development (ASTD), which featured video- and audio-taped presentations from a host of book publishing experts. These videos are now available for sale and download through the Berrett-Koehler and ASTD websites.