About the Author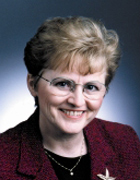 Elaine Biech
Elaine Biech is president and managing principal of Ebb Associates Inc, an organizational development firm that helps organizations work through large-scale change. Biech has been in the training and consulting field for thirty years working with business, government and non-profit organizations.

She has developed media presentations and training materials and has presented at dozens of national and international conferences. Known as the trainer's trainer, she custom designs training programs for managers, leaders, trainers, and consultants. Elaine has been featured in dozens of publications including The Wall Street Journal, Harvard Management Update, The Washington Post and Fortune Magazine.

Elaine has her BS from the University of Wisconsin-Superior in Business and Education Consulting, and her MS in Human Resource Development. She is active at the National level of ASTD, serving on the 1990 National Conference Design Committee, a member of the National ASTD Board of Directors and the Societys Secretary from 1991-1994, initiating and chairing Consultants Day for the past seven years, and as the International Conference Design Chair in 2000. In addition to her work with ASTD, she is also an active member of the Independent Consultants Association's (ICA) Advisory Committee and on the Instructional Systems Association (ISA) board of directors.

Elaine is the recipient of the 1992 National ASTD Torch Award and the 2004 ASTD Volunteer-Staff Partnership Award. She was selected for the 1995 Wisconsin Women Entrepreneurs Mentor Award. In 2001 she received the Instructional Systems Associations highest award, The ISA Spirit Award. She is the consulting editor for the prestigious Annuals published by Jossey-Bass/Pfeiffer for the past ten years.