About the Author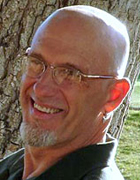 Jamie Showkeir
By family tradition and personal passion, learning has always been a calling for Jamie. It has played a pivotal role in his life and profession from his early career as an industrial arts teacher and high school football coach to his current work with those seeking to transform themselves and their organizations.
Whether working with educators, executives, business consultants, or young people just beginning their careers, his aim is to stimulate thinking, encouraging people to confront their own contributions to diffi cult issues and to be accountable to themselves and for the common good. At its core, Jamie's philosophy is that we are each responsible for our own choices, accountability, and motivation. As a consultant committed to collaboration and partnership, he engages his clients in creating powerful personal learning experiences.
Jamie is co-founder and owner of henning-showkeir & associates, inc., a consulting business whose client list is extensive and varied. He is co-author (with Maren) of Authentic Conversations: Moving from Manipulation to Truth and Commitment (Berrett-Kohler, 2008). This book is based on the premise that all change is conversational fi rst, and engaging others authentically leads to relationships and organizations we can believe in.
Jamie received a BS from Miami University in industrial/ business education, where he was also a scholarship athlete. He received his MA from Eastern Michigan University in Educational Leadership. He began a meditation practice in 1972 and has practiced yoga since 2005. He served as president of the Autism Society of Michigan and is currently on the board of directors of Berrett-Koehler Publishers, Inc. Cycling, music, reading, and college football are among the ways he spends leisure time.
Jamie is father to Zak and JR Showkeir and stepfather to Sonnet Bingham Aguirre, Skyler Bingham, and Jeanine Mumford. His grandson, Kadin Chaira, and Bodhi the cat bring great joy to his life.