About the Author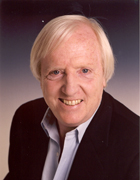 Chip R. Bell
Chip R. Bell is a senior partner with the Chip Bell Group and manages the office near Atlanta. He has served as consultant, trainer, or speaker to such major organizations as GE, Microsoft, State Farm, Marriott, Lockheed- Martin, Cadillac, KeyBank, Ritz-Carlton Hotels, Pfi zer, Eli Lilly, USAA, Merrill Lynch, Allstate, Caterpillar, Hertz, Accenture, Verizon, Home Depot, Harley-Davidson, and Victoria's Secret. He has served as an adjunct instructor at Cornell University, Manchester University (UK), and Penn State University. Additionally, he was a highly decorated infantry unit commander in Vietnam with the elite 82nd Airborne and served on the faculty of the Instructional Methods Division of the Army Infantry School.
Chip is the author of nineteen books, including Managers as Mentors (coauthored with Marshall Goldsmith), Wired and Dangerous (co-authored with John Patterson and a winner of a 2011 Axiom Award as well as a 2012 Independent Publishers IPPY Award), Take Their Breath Away (also with John Patterson), Instructing for Results (with Fredric Margolis), Magnetic Service (with Bilijack Bell and winner of the 2004 Benjamin Franklin Award), Managing Knock Your Socks Off Service (with Ron Zemke), Service Magic (also with Ron Zemke), and Dance Lessons (with Heather Shea Schultz). He has also contributed chapters to The Sales Training Handbook, The Training and Development Handbook, and The Handbook of Human Resource Development. The first edition of Managers as Mentors won the prestigious Athena Award for excellence in mentoring literature.
His articles on training and learning have appeared in such professional journals as T+D, Training, HR Magazine, Personal Excellence, Workforce Training News, The Toastmaster, Educational Leadership, Adult Training, Adult Leadership, Storyteller's Journal, and Journal of European Training (UK). Chip's articles on leadership and mentoring have appeared in Leadership Excellence, MWorld, Entrepreneur, Leader to Leader, Advanced Management Journal, Sales and Service Excellence, Journal of Management Consulting, Customer Relationship Management, Quality Digest, Staff Digest, and Today's Leaders.