About the Author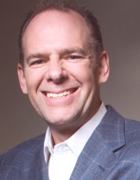 Mark Miller
Mark began writing about a decade ago when he was fortunate to team up with Ken Blanchard to write The Secret: What Great Leaders Know and Do. In 2011, he released The Secret of Teams, outlining the key principles that enable some teams to outperform others. Great Leaders Grow: Becoming a Leader for Life came next in 2011. His latest book, The Heart of Leadership, was released in the fall of 2013. With more than 600,000 of his books in print, Mark has been surprised by the response and delighted to serve leaders through his writing.
In addition to writing, Mark loves speaking to leaders. Over the years, he has traveled extensively around the world teaching for numerous international organizations. His theme is always the same: encouraging and equipping leaders.
Mark also sells chicken. He started his Chick-fil-A career working as an hourly team member back in 1977. In 1978, he joined the corporate staff working in the warehouse and mailroom. Since then, he's provided leadership for Corporate Communications, Field Operations, Quality and Customer Satisfaction, and Training and Development. Today he serves as the Vice President for Organizational Effectiveness. During his time with Chick-fil-A, annual sales have grown to over $5 billion, and the company now has more than 1,700 restaurants in 39 states and the District of Columbia.
Mark has been married to his high school sweetheart, Donna, for more than 30 years and they have two sons, a daughter-in-law, and a granddog named Jackson. He keeps a full schedule and lives an active life. He works hard to stay fit and also loves photography—he has been privileged to shoot in some of the world's hardest-to-reach places, including Mount Kilimanjaro, Everest Base Camp, Antarctica, and the jungles of Rwanda.