About the Author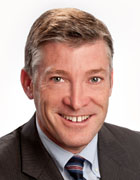 Jeffrey D. Clements
Jeff Clements is cofounder and Chair of the Board of Directors of Free Speech For People, a national nonpartisan campaign to overturn Citizens United v. Federal Election Commission, challenge excessive corporate power, and strengthen American democracy and republican self-government. He cofounded Free Speech For People in 2010, after representing several public interest organizations with a Supreme Court amicus brief in the Citizens United case.
Jeff has served as Assistant Attorney General and Chief of the Public Protection Bureau in the Massachusetts Attorney General's Office. As Bureau Chief, he led a staff of more than a hundred in the enforcement of environmental, health care, financial services, civil rights, antitrust, and consumer protection laws. In private practice, Jeff has been a partner at Mintz Levin in Boston, as well as in his own firm.
Jeff also has served in leadership capacities on numerous boards, including that of the Portland Water District, a public agency responsible for protecting and delivering safe drinking water and ensuring proper treatment of waste water for 160,000 people; Friends of Casco Bay, an environmental organization he cofounded with others to protect and enhance stewardship of Maine's Casco Bay; and The Waldorf School in Lexington, Massachusetts.
In 2012, Jeff cofounded Whaleback Partners LLC, which provides cost-effective capital to farmers and businesses engaged in local, sustainable food and agriculture.
Jeff graduated with distinction in History and Government from Colby College in 1984 and magna cum laude from the Cornell Law School in 1988. He lives in Concord, Massachusetts.