About the Author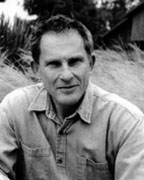 Peter Barnes
Peter Barnes is a writer and entrepreneur whose work has focused on market- based improvements to capitalism.
Barnes began his career as a correspondent for Newsweek and the New Republic magazines, writing frequently about economic issues. He then spent two decades as a socially responsible business leader, cofounding a worker-owned solar energy company and Working Assets (now Credo), a financial services and telephone company that has donated over $75 million to progressive nonprofits. In 1996, he returned to writing.
In 2001 and 2006, Barnes published two groundbreaking books on the future of capitalism: Who Owns the Sky? and Capitalism 3.0. In 2008, he initiated a campaign to limit and auction carbon permits and return the proceeds to all Americans equally, a model first proposed in Who Owns the Sky?
Over the years Barnes has served on numerous boards, including the National Cooperative Bank, the California Solar Industry Association, Greenpeace International, and the Center for Economic and Policy Research. He also founded the Mesa Refuge, a writers' retreat in Point Reyes Station, California.
Barnes has two sons and lives with his wife in Northern California. For more information, visit Peter-Barnes.org.