About the Author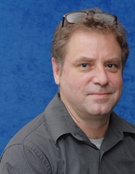 Phillip Longman
Phil Longman is an award-winning journalist and Senior Research Fellow at the New America Foundation's Health Policy Program, where he currently concentrates on delivery system reform. He is also a Schwartz Senior Fellow at the Washington Monthly.
Focusing his attention on how demographic and social change interact and affect government finance, the environment, foreign policy, and the development of society generally, Longman published his first book, Born to Pay: The New Politics of Aging in America in 1987. In the following decade wrote many articles about the impact of aging populations on society in the future. During this period, his name became much more widely known in the academic community: his articles became published by such journals as The Atlantic Monthly, Financial Times, Harvard Business Review, Foreign Affairs and The New Republic.
His recent research into the history of demographic decline in ancient Greece and Rome led to an article titled The Return of Patriarchy in the March, 2006 issue of Foreign Policy, and in other journals in an edited form under the title The Liberal Baby Bust. On January 1, 2007, his fourth full-length book was published by PoliPointPress. Titled Best Care Anywhere: Why VA Healthcare is Better Than Yours, it reflects on Longman's loss of his first wife to cancer and aims to show that in fact private health insurance is not superior to public health care as is often presumed.
He has won numerous awards for his business and financial writing, including UCLA's Gerald Loeb Award, and the top prize for investigative journalism from Investigative Reporters and Editors.