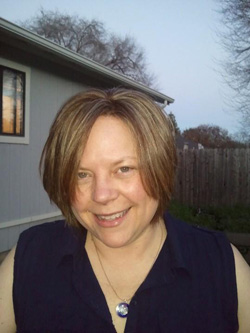 Katie Sheehan
Greetings! My name is Katie Sheehan and I am the Senior Publicity Manager at Berrett-Koehler Publishers. I hail from Toronto, Ontario and I am happy to report that I have been working in marketing and publicity for more than 15 years. I graduated from McMaster University, in Canada, with an honor's degree in English. After an extended trip abroad that included 17 countries I pursued a Master's Degree in Communications at San Francisco State University where I proudly graduated Cum Laude.
I began my career in broadcasting and worked at a number of local radio stations including KOIT-FM, KFRC-FM, and KDFC-FM. I then moved onto television for a three year stint at KPIX –TV where I was a member the first ever website design team. Four of us volunteered to be on the team, myself and three young sales guys – none of us knew a thing about web design, but we persevered, and in the face of much controversy we launched the site after a mere 5 months. Mind you, we had to hide the site from the New York big wigs because they didn't approve, or think that a website was necessary. It's a funny story. Ask me about it sometime.
After working in television for many years I was wooed into the high-tech industry and worked at several start-ups and software companies, in marketing and PR. I worked at several well-known companies including Aladdin Systems, developers of the Stuff-It utility, for the Mac, and Trend Micro Systems, an anti-virus software company. Alas, writing white papers, press kits, and conducting media tours about the integration of multi-platform utility programs became rather boring and I was then wooed into the publishing business by a former high tech marketing guru, who had also been seduced by publishing!
After a lay off at my first publishing company, as a result of the tragic events on 9/11, I spent a few years as a teacher. I also worked at a non-profit, but finally found my way back to publishing via Berrett-Koehler Publishers. I am happy to be here and am happy to provide the company and the community with my diverse range skills and experience.