6/30/2014
BK Leadership Exchange Caps Foundationís First Year
The Berrett-Koehler Foundation has accomplished a lot since it was incorporated in June 2013. The Foundation helps young and emerging leaders (ages fifteen to thirty-five) learn and apply new leadership and change methods to bring about positive systems change in their communities and organizations.
The Foundation is continuing to move forward by sponsoring its first event, the BK Leadership Exchange, at Impact Hub Oakland on Saturday, July 19, 2014, from 9:00 a.m. to 1:00 p.m. BK authors and other experienced leaders will join with young and emerging leaders to create mentoring and learning connections among all participants. This intergenerational dialogue will offer the opportunity for established leaders to share their wisdom and knowledge with the next generation while learning from young leaders. And it will offer an opportunity for young leaders to find new mentors and learn new community engagement practices and whole-systems change methods.
This BK Leadership Exchange will also launch the Foundationís Experiential Exchanges program and demonstrate new ways of action learning and group facilitation. If you would like to learn more about this event or the Foundation, please go to www.bkfoundation.org.
First Year Highlights
Here is a partial list of the Foundationís accomplishments in its first year:
Organization: Incorporated as a nonprofit public benefit corporation * applied for IRS 501(c)(3) tax-exempt status * created governing bylaws * set up an active board of directors and an advisory board * hired a founding executive director * set up financial, accounting, and other administrative systems.
Programs: Sponsored the first four pilot projects of the Foundation:
Provided an action-learning award to five young leaders to receive trauma stewardship training and to meet as a cohort to support each other in implementing trauma stewardship projects in their own organizations.

Partnered with a nonprofit that brought together young leaders from ten Middle Eastern countries to learn new leadership tools and to help each other plan action-learning projects to apply these tools to aid their countries.

Provided an action-learning award to a young principal and a young academic dean of a charter school to learn inquiring mindset tools and integrate them into their school programs and curriculum.

Provided an action-learning award to a young leader to deepen her consulting skills, conduct research, and present her findings to help a pioneering graduate school for sustainable business increase its outreach and enrollment.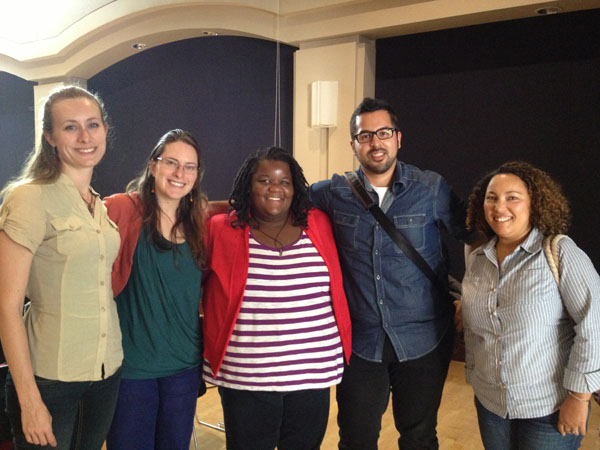 Also, the Shinnyo-en Foundation gifted to the Berrett-Koehler Foundation a prime booth at the National Service-Learning Conference, which allowed a representative of the Foundation to dialogue with young leaders and educators focused on service learning.
Communication and fund-raising: Set up the Foundation website * sent six newsletters to the Foundation community * arranged for the Social Enterprise Trust to be the Foundationís fiscal sponsor so that donations are tax deductible while the Foundationís 501(c)(3) application is being approved * began the Foundationís fund-raising campaign * received donations from over fifty BK authors and other supporters of the Foundation as well as from Berrett-Koehler Publishers.
All in all, it has been a great first year for the Berrett-Koehler Foundation.