8/13/2014
7 Keys to Being a Successful Author Today
Register now! It's FREE, but space is limited.
In this exclusive iUniverse webinar, Steven Piersanti, president and publisher of Berrett-Koehler Publishers, Inc., a leading independent publisher of progressive books on current affairs, personal growth, and business and management; and Keith Ogorek, senior vice president of marketing for Author Solutions, the world's leading supported self-publishing company, share key things every author needs to know to be successful in the fast-paced and seemingly ever-changing publishing environment.
In their 30 minute presentation, you will learn:
The importance of building your book around a big new idea

How pass-along sales will help you be successful

Key's to mastering new digital channels for sales, marketing, and community building, plus, much more.
There will also be time for you to ask questions.
So if you want to know what it takes to be successful as an author today, you do not want to miss this webinar. Space is limited, so register today. When you do, you will also receive a free copy of Steve's 10 Awful Truths About Publishing and Keith's 4 Path to Publishing whitepapers.
7 Keys to being a Successful Author Today*
Date August 20, 2014
Time 10:00am-11:30am
*Presented in partnership with the Author Learning Center
About our presenters: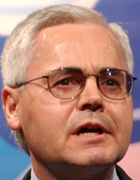 Steven Piersanti
PRESIDENT AND PUBLISHER OF BERRETT-KOEHLER PUBLISHERS, INC.
Steven Piersanti is president and publisher of Berrett-Koehler Publishers, Inc., a leading independent publisher of progressive books on current affairs, personal growth, and business and management. Berrett-Koehler pursues its mission of "Creating a World That Works for All" by publishing groundbreaking books that promote positive change at all levels – individual, organizational, and societal.
Steve received the "Champion of Workplace Learning and Performance Award" from the American Society for Training and Development (ASTD) in 2003. The five previous annual recipients were Jack Welch of General Electric, Thomas Stewart of Fortune Magazine, Robert Galvin of Motorola, John Chambers of Cisco, and Fred Smith of FedEx.
Prior to founding Berrett-Koehler in 1992, Steve served as president of Jossey-Bass Inc., Publishers, a publisher of books and periodicals on business and management, education, health care, public administration, the nonprofit sector, and the behavior sciences. He began his career at Jossey-Bass in 1977 as a promotional copywriter, then served as marketing director, editor, editorial director, and executive vice president before becoming president in 1989. He founded the Jossey-Bass Management Series, which became the company's largest and most profitable publishing program, and he helped develop the Health Series, Nonprofit Management Series, and Public Administration Series.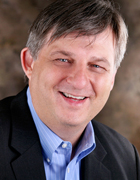 Keith Ogorek
SENIOR VICE PRESIDENT OF MARKETING
Author Solutions
During his tenure as Author Solutions' senior vice president of marketing, Ogorek has spearheaded extensive product and services innovations. As a member of the company's executive team, Ogorek's leadership was instrumental in the company's July 2012 acquisition by leading trade publisher –The Penguin Group – now part of the world's largest book publisher, Penguin Random House.
A recognized publishing thought leader, Ogorek brings the dual perspective of executive and author, having self-published A Clear View: The Formation and Impact of Worldview; Eli the Stable Boy (a children's book); and 7 Secrets of Successful Self-Published Authors. A sought-after speaker, he's appeared at leading conferences including Book Expo America, The San Francisco Writers Conference, Blue Ridge Christian Writers Conference, and The Textbook and Academic Authoring Conference and The Writer's Digest Conference.
Don't forget to sign up today!